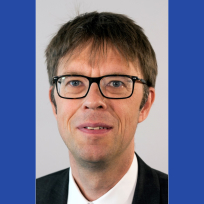 LUEBKING Johannes
Dr Johannes Luebking, LL.M. (EUI), is Principal Adviser in the Commission's Recovery and Resilience Task Force, in charge of coordinating support to the Member States in the elaboration of their recovery and resilience plans and coordinating the European Semester in this period.
Before joining the Task Force in November 2020, he was head of DG Competition's antitrust unit in the sectors energy and environment and, from 2018 until July 2019, Acting Director of the directorate, overseeing the work done in the field of state aid and merger control in addition to leading antitrust investigations. Prior to joining the energy directorate, Mr Luebking headed various merger units, leading high-profile investigations in the telecom, technology and financial services sector, as well as the Merger Case Support and Policy unit.
Before joining the European Commission in 2001, Mr Luebking worked for several years in private practice and as in-house counsel in Frankfurt/Germany. Mr Luebking holds a doctorate of the University of Göttingen/Germany and an LL.M of the European University Institute in Florence/Italy in International and European Law. He graduated in law at the University of Göttingen and passed the bar exam in Berlin.